PATTERSON BUILDING GROUP
Each time Patterson Building Group updated its financial processes, Cheops Construction Management Software supported the changes and helped make financial management easy.
Zaheer Goolam is the Financial Controller at Patterson Building Group. "The thing we enjoy most about Cheops is the flow of events and this flow of events are aligned to the statutory requirements within our sector." Using Cheops integrated construction software works because it's flexible and efficient. Everything is in one system, Goolam says, and that means there's no need to use any add-ons or other software to complete the financial process.
Patterson Building Group is a privately-owned, Australian construction company that does new builds and refurbishments for its customers in the government and private sectors. With over 80 employees the company turns over revenue in excess of $120 million annually.
Patterson has always used Cheops core software to manage project costs and forecasting. And over the years the company has added modules that provide the best value for its business including invoice scanning, payroll, and the smart form application to help with timesheet management.
Going Paperless with Invoice Scanning
One of the most successful implementations was adding Invoice Scanning as part of Patterson's efforts to streamline invoice processing and move to a paperless workflow.
When the company made the decision to go paperless a few years ago, Goolam says that invoice processing had become unmanageable. In an average week, the company received over 500 invoices. It fell to the finance team to print a paper invoice, send it to the correct project teams for sign off and approvals. The project managers returned the paper copy to finance, where a dedicated staff member entered all the data into the system manually. Coordinating the paperwork, especially with Patterson's satellite offices, was a real headache.
With Invoice Scanning, invoice processing is 100% paperless. Moreover, it's now much easier to track and report on invoices that are awaiting approval or outstanding.
Goolam says that the integration with Invoice Scanning took place during a period of rapid growth for Patterson. As a result, the finance team could continue to handle more work without requiring an additional resource.
"This integration allowed me to fine tune the roles of our finance team and for them to do more analytical work than just data entry. It's definitely helped with efficiency. We don't have to have someone in the team plugging in information every day, day in and day out."
Bespoke Reports to Review Subcontractor Payments

 
When Patterson needed to create a paperless reporting framework to capture the monthly payments that go to its many subcontractors, Goolam asked CSSP to develop a custom report. 
"This bespoke work had to do with us maintaining the robustness of reviewing subcontractor payments without compromising on efficiency of the process. Now we are able to print a single custom report instead of printing every single payment notice for each subcontractor during our payment review process." 
Previously, as part of the subcontractor payment review process, the finance department printed over a thousand pages of detail each month to compile hundreds of individual payments to its subcontractors.
Australian Construction Management
Another aspect that's very positive for Patterson is that CSSP is an Australian company and Cheops is made for Australian construction companies. 
As an example, the Financial Controller notes recent legislation changes that affect reporting on retention monies held for subcontractors. "CSSP are already on top of that, allowing us to extract reports to get the information in a format consistent with the legislation that needs to be communicated with the subcontractors. One of the things that we really like is that it's Australian software and it assists us complying with local regulations."
Cheops is a full suite of software, which means that there's no workarounds and no need for a patchwork of software to complete each part of the financial process. "The thing we enjoy most about Cheops is the flow of events and this flow of events are aligned to the statutory requirements within our sector, nor is it dependent on other software systems to manage the entire financial process. We can do it all in one system."
See the simplicity and ease of the Cheops interface, with industry-relevant workflows and terminology and a user-friendly design.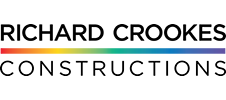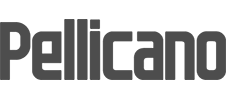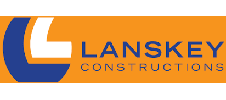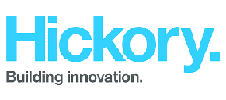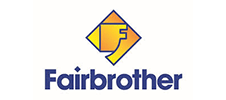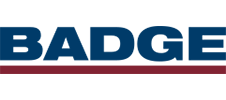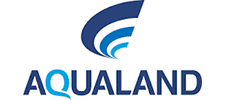 "It's got to be one of the best job costing systems that I've seen. Cheops is a great construction management tool to help our team run their projects, because we can go through every single cost attributed to the job, and you can see everything straight away."
Sue Souvleris
Dynamic Project Management & Prestige Joinery
"Cheops is really our source of truth for financial information and that's the way we want it because we don't really want to depend on manual workpapers outside of the Cheops system."
Zaheer Goolam
Patterson Building Group
"Cheops plays a critical role in ensuring we maintain robust financial control over our projects. Cheops allows us to keep really tight control over the subcontracts that are out in play at any point in time: Who have we engaged, what commitments have we agreed with them, and how they are tracking against those commitments. "
Owen Hicks
CFO, First Principles Constructors
"Our business has been using Cheops for approximately 4 years, and Cheops ISL for about 2 of the 4 years. Not only was Cheops ISL an environmentally friendly decision, it streamlined our invoicing process almost immediately since implementation and we have never looked back.
Cheops helpdesk staff are friendly, supportive and always happy to tackle any issue no matter how big or small. The system is easy to navigate and 9/10 there is an existing report that can be generated which will suit your reporting needs. If not, the team can assist you with customising any report."
Cheops Client
South Melbourne
Get in touch or request a demo
If you would like to know more about Cheops Construction Management System or have some specific questions you would like answered, give us a call or request a demonstration. We are here to help!