Our management team has decades of IT leadership experience within the construction software sector in Australia.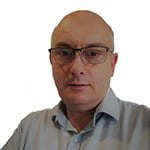 Marc Hemmett - Managing Director
Marc joined CSSP Pty Ltd in 1993 with over 20 years' experience in Information Technology. He has supported many blue-chip companies like AMP, British Aerospace, Reserve Bank of Australia and Telstra.
After joining, Marc's role expanded to support the many CSSP clients on their different platforms across the world. As the business grew rapidly, Marc moved to Sydney in 1997, where he was appointed NSW Manager.
In 2011, CSSP Pty Ltd was sold to the JDM Technology Group and Marc was then appointed Managing Director for CSSP Pty Ltd.

Maria Marrone - Professional Services Manager
Maria joined CSSP in November 2010, with over 20 years' experience in the IT Industry working in corporate project, financial and administration roles for Hewlett Packard (HP), EDS Australia and The Electricity Trust of SA (ETSA).
In 2011, Maria joined the Testing and Release team as a Software Tester and in February 2018 was appointed Professional Services Manager.
Maria is passionate about the successful delivery of consulting services including project management & coordination of activities and information between CSSP and their Clients.
Maria develops strong relationships with clients, and serving as an intermediary between Development, Testing and IT teams ensuring projects are delivered in a timely fashion in accordance with project requirements.
She continuously brings energy and positivity into the workplace.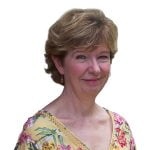 Cristina Kennedy - General & Finance Manager
Cristina joined CSSP in 1989, having previously worked for one of CSSP's customers in the Finance Department. Cristina initially worked for CSSP, training and implementing Cheops at new and existing sites, until she was appointed as CSSP's first Customer Service Manager and transferred to the Adelaide office in 1992.
Cristina continued with CSSP for several years until she was offered the opportunity of Office Manager for Kensington Computer Services. Upon JDM Technology's purchase of CSSP and Kensington Computer Services in 2011, Cristina came back to CSSP as Finance Manager until she was appointed General Manager in January 2018.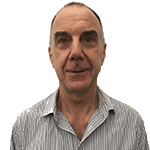 Gavin Turner - Development Manager
Gavin graduated from the South Australian Institute of Technology, now the University of South Australia with a Bachelor of Applied Science in Computer Studies. He started working on accounting and Hospital Medical systems.
Gavin started with CSSP over 25 years ago as a developer and has managed the development of Cheops C3 and now Cheops Web. In November 2020 he was appointed Development Manager.
Gavin's aim is to constantly improve the Cheops product and the technology underlying this product as well as improve the usability of Cheops.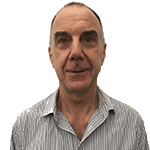 Evely Kanaris - Customer Service Manager
Evely joined CSSP in January 2009. With over 18 years of accounting software experience, Evely has been involved in implementing, training and providing accounting and payroll support for many businesses.
Evely strives to build trust and strong, long-term relationships with CSSP's customers. Evely's goal as Customer Service Manager is to create long-term strategies for growth and maintenance of the Customer Service Division.

Marzena Glazewski - Testing & Release Manager
Marzena has over 16 years of experience in the IT industry, having graduated from the University of South Australia with an Applied Science and Computer Studies and Information Science degree. She started her career developing small software applications for the Automotive Finance and Insurance industry.
In January 2001, Marzena joined CSSP as a Programmer Analyst, working on enhancements and bug fixes across  Cheops' modules including Purchasing, Invoicing, Sub Contracts, Variations, Labour Costing, Accounts Payable, General Ledger, Asset and Payroll.
In Sept 2007 she moved into a QA role, working with the Testing and Release team, and in August 2010 was appointed Testing and Release Manager for CSSP.
Marzena's goal as Testing and Release Manager is to ensure high quality product releases which meet customer requirements.